A warm welcome, information and help : "Welcome c'est beau ici"
You'll feel like home wherever you are in Atlantic Loire Valley!
Find friendly faces, waiting to share their passion for the area and to give you all the advice you need to make your holiday a real success. They will speak to you in English, give you information and even help you with problems that are not necessarily related to your holiday - like your health, your car and communicating in French
Wherever you see the "Welcome c'est beau ici" sign, pop in and say "bonjour" to the team in the local tourist office or at the hotel reception desk.
A typical "Welcome c'est beau ici" day in Saint-Jean-de-Monts, on the Vendée Atlantic coast…
10 am: enter the local tourist office of Saint-Jean de Monts and say "Bonjour!"
Whether you are looking for advice on what to see and do, the coolest places to eat or stay, details of local markets or the best shops to buy souvenirs, your local tourist office is the place to go. We love our region and hope that you will too. So for an unforgettable visit, remember to stop by and say 'hi' – we are looking forward to it!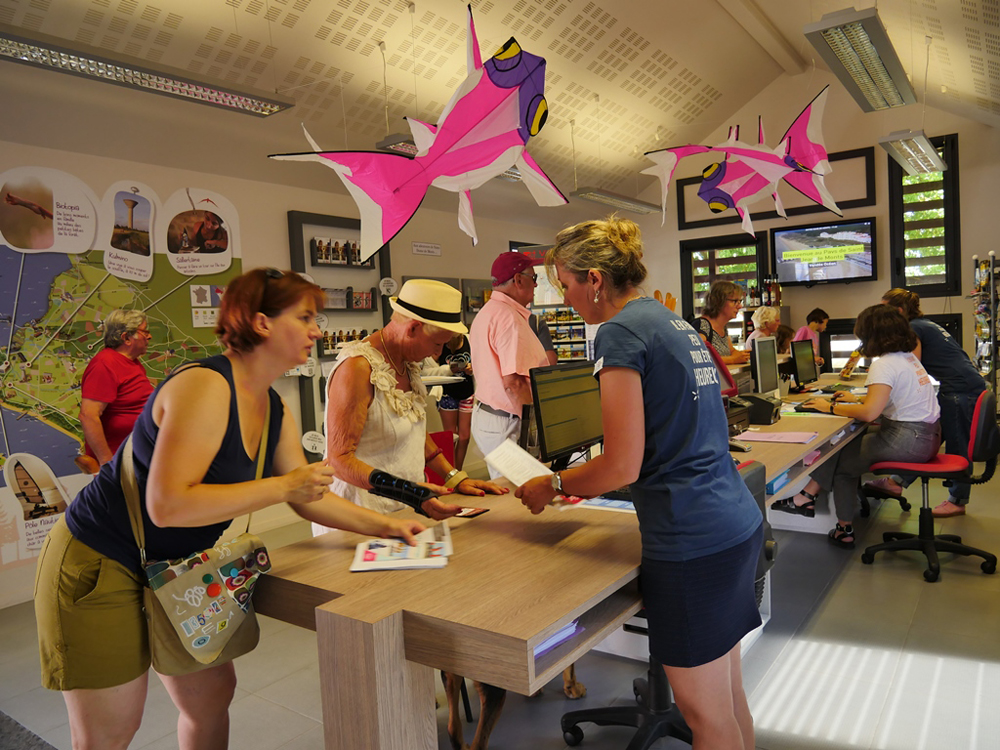 11 am: ready for a sand-yachting session? or do you prefer surfing?
At Water sports centre, the whole family can test nautical activities – children from the age of 7 – for a single day or a week… The wonderful atmosphere of the bar/terrace, facing the coast, a unique place to relax after taking part in various sports and activities. All year round: kite surf, sand yachting, aqua walk, fitness paddle board, windsurfing, kayak, paddle boarding.
You will be delighted to meet our team of experts who will share their passion with you and give you all information and safety instructions in English.
12:30: a nice French lunch at Le Robinson
At restaurant Le Robinson, you will taste a creative traditional cuisine. No need to be fluent in French: the waiter will hand out the menu in English and recommend you seafood or local specialities to taste.
2 pm: Nature and Biodiversity at Le Daviaud, in the heart of the Marais Breton vendéen (Vendée Breton marsh)
At Le Daviaud, experience an immersive journey of 7 universes: with your English audio guide, you will understand how the marsh works, from its origin to the present day, while listening to the story of those who live in it ... A visit where the authenticity and the poetry of the site rhyme with fun activities and original discoveries.
English audio guide available.
4pm: English Tea-time at Notre-Dame-de-Monts and La Barre-de-Monts tourist offices
Come and meet at Tourist Office of Notre Dame de Monts or at Tourist Office of La Barre de Monts / Fromentine our English-speaking personnel while enjoying a cup of tea!
5 pm: Explora parc (treetop adventure course)
Come and feel, at Explora parc, the excitement on our 8 Treetop Adventure courses for children aged 5 and above. Other activities are available too: trampoline play area, laser tag, archery tag and archery. All safety instructions and explanations are given in English.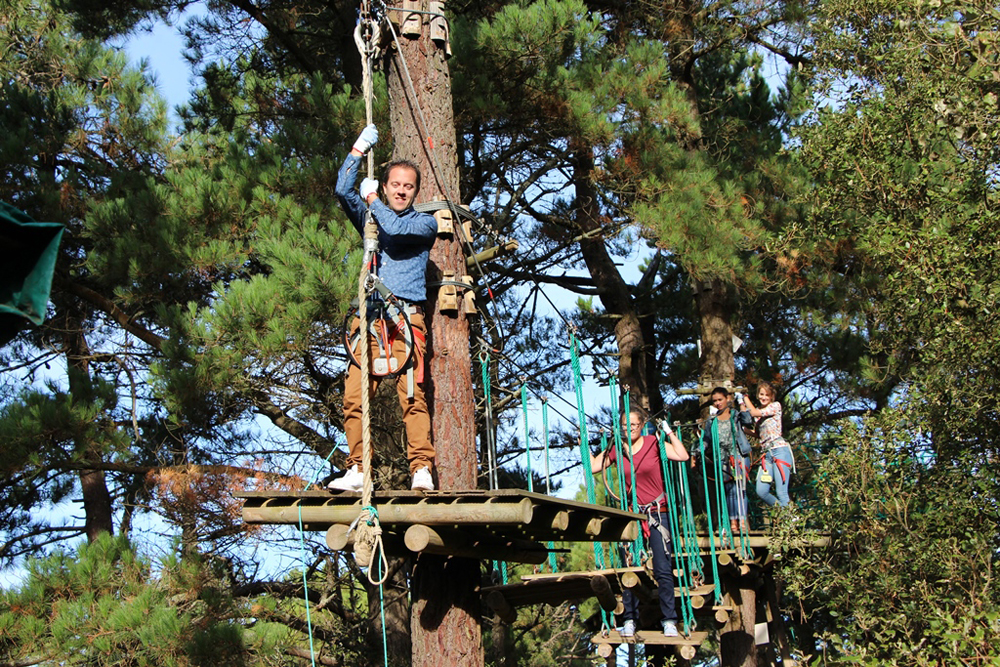 And for the night ?
Campsites SIBLU Le Bois Masson et Le Bois Dormant: the kids' favorite places to stay!
Let your kids live their own lives in these large Siblu villages! There you'll find entertainment and relaxation in a family-atmosphere. Supervised pool complex, heated indoor and outdoor swimming-pools, water slides, health and well-being centre, but also 3 children's clubs to make friends and have fun, and a multi-sports centre.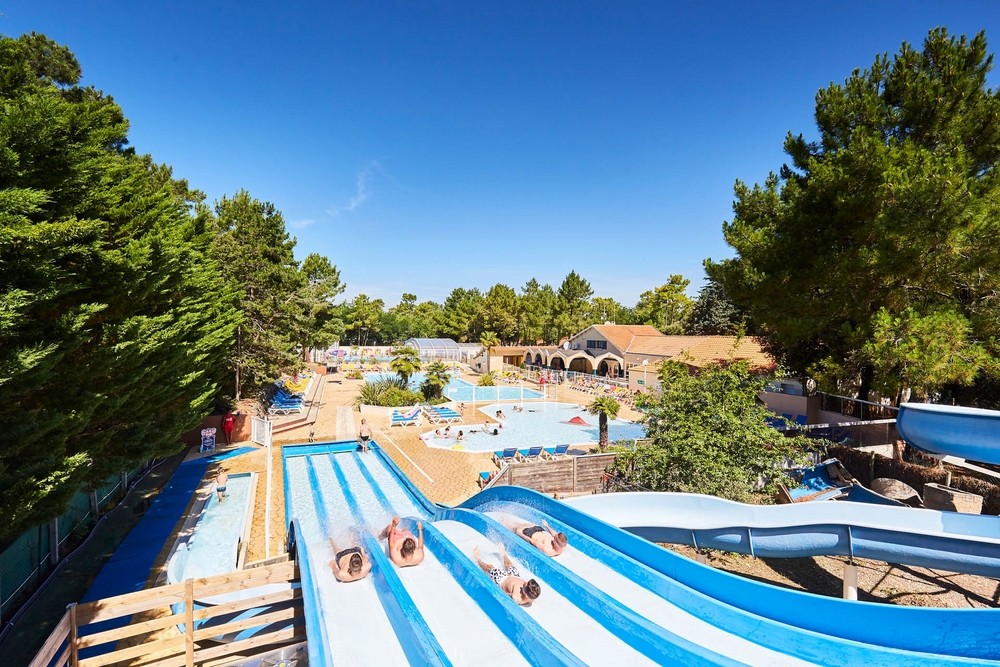 Résidence Le Victoria
Résidence Le Victoria Village Le Victoria is a village located 1.9 km from the beach in a wooded park. It consists of 39 fully-equipped terraced houses. A bunch of activities are on the programme with English-speaking young supervisors: a heated pool, tennis courts, bar, multi-sports court, table tennis, bikes for hire (Mountain, cross-country, electric, etc.)
Discover our partners !